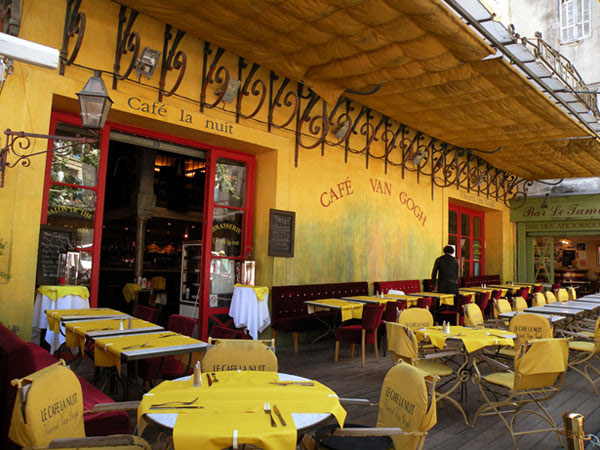 Photo of a café in southern France by Emily Olman.

School of Visual Arts (SVA)2014 SVA Arts Abroad Programs: Film, Photography, Printmaking

School of Visual Arts (SVA)
209 East 23rd Street
New York, NY 10010
www.artsabroad.sva.edu


Have you ever workshopped a screenplay in Rome? Ever shot photographs on the streets of Barcelona or Shanghai? Have you ever studied printmaking in Havana, or visited the marketplaces of southern France?


You can do all of this and more through Arts Abroad, a selection of innovative travel and educational programs offered by the School of Visual Arts. For over 30 years, Arts Abroad has provided professionals, teachers, and students alike the opportunity to see the world, focus on their work, renew their passions—and possibly earn college credits along the way. Wherever you choose to go, whatever you choose to do, our accomplished faculty will lead you on an inspiring and rewarding adventure.
Read on for more on the 2014 SVA Arts Abroad programs and apply today!

Printmaking in Havana
March 1–9
Practice lithography and woodcut techniques alongside Cuban artists in the historic, open-air facility of the Taller Experimental de Gráfica, considered to be the country's premier printmaking studio.

SVA in LA: The Film & Animation Behind-the-Scenes Series
March 3–9
Visit Hollywood studios and learn directly from the filmmakers, producers, and production artists who create today's top entertainments for television and the big screen.

Screenwriting in Rome
May 26–June 7
Develop your writing, watch and discuss movies, and collaborate with a director and working actors in "the Eternal City"—all under the guidance of film academics and professionals.

Photography Workshop in Southern France
May 30–June 13
Hone your skills as you photograph the natural and cultural wonders of Provence, from its outdoor markets to its medieval architecture to its river delta, salt marshes and ochre-colored cliffs.

Shanghai Photography Workshop: Create, Connect, Exchange, Network
June 7–July 5
Explore and photograph in Shanghai, an ever-changing megalopolis and art-world hub; meet with the city's curators and gallerists; and participate in individual and group critiques in this four-week program.

Action Surf Photography: Destination Bali
June 9–20
Capture the action of surfing while exploring the breathtaking beauty of Bali's culture, beaches, and biodiversity. Refine your personal vision through the genres of surf and lifestyle photography in a breathtaking and mystical setting.

Portrait and Fashion Photography in Barcelona
July 5–16
Photograph models on location and in the studio in the Mediterranean city of Barcelona, long a top destination for fashion advertising and editorials.
School of Visual Arts has been a leader in the education of artists, designers, and creative professionals for more than six decades. With a faculty of distinguished working professionals, dynamic curriculum and an emphasis on critical thinking, SVA is a catalyst for innovation and social responsibility. Comprised of more than 6,000 students at its Manhattan campus and 35,000 alumni in 100 countries, SVA also represents one of the most influential artistic communities in the world. For information about the College's 32 undergraduate and graduate degree programs, visit
www.sva.edu
.