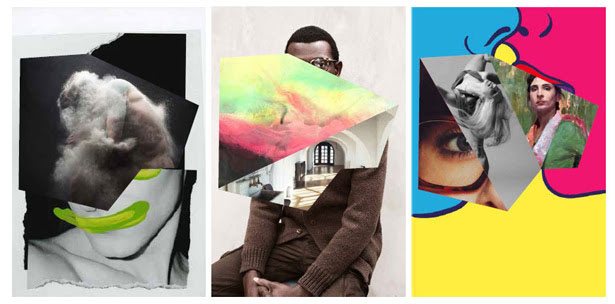 Design by
www.weared8.com
.
European League of Institutes of the Arts (ELIA)"Location Aesthetics"
13–15 November 2014
Early-bird registration deadline: 30 June
Online registration deadline: 31 October
The Glasgow Royal Concert Hall
2 Sauchiehall St
Glasgow G2 3NY
United Kingdom
www.eliabiennial.com
The European League of Institutes of the Arts (ELIA) is pleased to announce that online registration has opened for the 13th ELIA Biennial conference, hosted by the Royal Conservatoire of Scotland and TheGlasgow School of Art in the vibrant and cosmopolitan city of Glasgow. The ELIA Biennial conference is the largest conference on higher arts education worldwide, drawing an audience of approximately 500 directors, artists, teachers and thinkers.
Location Aesthetics
This year's conference theme focuses on the relationship between the creative and the city and the dynamic interplay between place, culture, creativity and the artist. The arts are both the most local and the most international of activities–proud of their traditions and identity, but at their most exciting when they break down barriers and cross borders. Location Aesthetics will explore the cultural, social and economic role that creative individuals and institutions play in creating and transforming a city, regional or national identity and place in the world.
Four sub-themes have been identified to address more specific issues:
– Identity/Diversity
– Regionalism/Globalism
– Homecoming/Nomadism
– Economy/Culture
Programme
The Biennial offers a diverse range of programming in a dynamic atmosphere that stimulates intellectual exchange and professional networking.
Highlights of the programme include plenary sessions, presenting high-profile keynote speakers from around the world; panel and thematic sessions, opening dialogue on key issues in higher arts education between field experts and delegates; mobile sessions, exploring and engaging with the creative heart of Glasgow; table talks, fostering close connections between delegates through small group discussions on the major conference themes; and even a 'blind date' dinner, creating an informal space for networking with matchmaking facilitated by conference organisers. In addition, Pecha Kucha and Open Space presentations provide a platform for delegates to disseminate their own work.
The programme is accompanied by a series of cultural events including the ELIA NEU/NOW LIVE Festival, an innovative international platform for talented graduating and recently graduated artists, giving delegates the chance to see firsthand the work of emergent artists from across Europe and beyond.
Registration
Early-bird registration deadline: 30 June
Online registration deadline: 31 October
To register, visit the Biennial conference registration portal.
For further information and to download the full registration brochure, visit the event website at www.eliabiennial.com.
Contact
Please direct all questions and enquiries to ELIA Conference Manager Barbara Revelli,
Esta dirección de correo electrónico está siendo protegida contra los robots de spam. Necesita tener JavaScript habilitado para poder verlo.

.
About ELIA
The European League of Institutes of the Arts (ELIA), based in Amsterdam, is the primary independent network organisation for higher arts education. Founded in 1990, ELIA represents over 300 member institutions in 47 countries on the European and international levels. ELIA forms unique bodies of knowledge and facilitates dialogues, mobility and activities between artists, teachers, administrators, senior managers, key decision makers and more than 300,000 students from all art disciplines. For more information on ELIA and its many initiatives, visit www.elia-artschools.org or e-mail
Esta dirección de correo electrónico está siendo protegida contra los robots de spam. Necesita tener JavaScript habilitado para poder verlo.

.