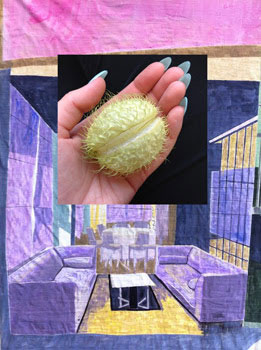 Piet Zwart Institute
If I had it, I would give it to you
Opening: Saturday, May 10, 2014, 6–9pm
Upominki
Kapelstraat 32
3024CH Rotterdam
The Netherlands
www.upominki.nl
An exhibition featuring artists enrolled in the first year of the Master of Fine Art program at the Piet Zwart Institute.
BQQ Beer Can Chicken: Sunday, May 11, 5–9pm
Publication launch and performance: Saturday, May 17, 6–9pm
Watch for programming updates on our Facebook page.
With:
Sol Archer
Sighle Bhreathnack-Cashell
Tiffin Breen
Susanna Browne
Hunter Longe
Alice Mendelowitz
Vasiliki Sifostratoudaki
Sriwhana Spong (feat. Anna John)
Special thanks to Katarina Zdjelar and Weronika Zielinska.
The Piet Zwart Institute, which is part of the Willem de Kooning Academy and Hogeschool Rotterdam, has four Master courses: Fine Art, Interior Architecture and Retail Design, Media Design & Communication, and Art Education. All are founded on a shared interest in the complex social, cultural and political underpinnings of each discipline. Through a uniquely tailored curriculum combining collective learning, individual tutorial attention, practice-based research and theoretical enquiry, our courses educate professionals who have a critically reflective, innovative, questioning, and imaginative approach to their work. Our graduates not only establish themselves in their field, but also challenge and creatively define the perimeters of their profession. pzwart.nl