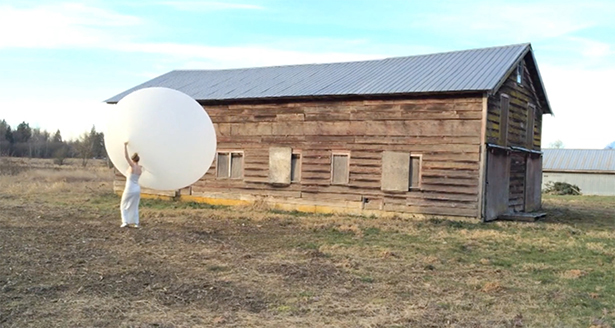 prOphecy sun (MAA candidate, 2015), Barn Dreaming Series (still), 2014. Video.
Emily Carr University of Art + Design
Call for applications: graduate studies
Application deadline: January 15, 2015
Graduate Studies
Emily Carr University of Art + Design
1399 Johnston Street
Vancouver, BC
Canada V6H 3R9
Esta dirección de correo electrónico está siendo protegida contra los robots de spam. Necesita tener JavaScript habilitado para poder verlo.
www.gradstudies.ecuad.ca
Emily Carr University leads the country in the contributions we make to research in studio-based art, design and media. We are committed to providing opportunities to graduate students through collaborative partnerships that apply solution-focused, human-centred research methodologies to complex problems, and sustainable models for collaborative and applied research.
Master of Design—ReThink, ReNew, ReDesign
Our Master of Design (MDes) is a two-year, full-time, research-oriented, interdisciplinary degree for creative professionals at the forefront of design. Situate your research within a range of established and emerging design fields, including Health Design, Recreation Design, Soft Product Design, Communication Design, Industrial Design, Product Design, Sustainable Design, Interaction Design, and Service Systems Design.
Master of Applied Arts—Visual or Media Art
(The MAA is available as a two-year full-time program, or in a three -year low residency format.)
The Master of Applied Arts (MAA) at Emily Carr is for professional creators who take risks, think unconventionally, foster change and contribute to the global cultural economy. We invite visual and media artists to explore, challenge and expand their creative knowledge in an exchange with core faculty who are leading artists and scholars in their fields.
Apply or get more information
Graduate Studies
Emily Carr University of Art + Design
1399 Johnston Street
Vancouver, BC
Canada V6H 3R9
Esta dirección de correo electrónico está siendo protegida contra los robots de spam. Necesita tener JavaScript habilitado para poder verlo.