As a tribute to videographer Pola Weiss, 20 years after her death, "Re-visions" involves a video screening and debate in the Carrillo Gil Museum on May 8 2010.
A virtual version of the exhibition "Neither Centenary nor Bicentenary, alternative revolutions" coordinated by Karen Cordero.
"Going against the flow, Mexican women in the U.S.", with work by five artists living in the United States, organized in San Antonio (Texas) by Mélida Buentello-Olivo.
Painting, photography, videos and installations in the "Citizens" exhibition, curated by Lucero González and Angélica Abelleyra
The struggle for a life free of violence, a special study on the work of artistic collectives in Mexico, under the direction of Magali Lara.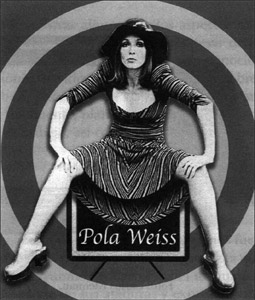 The Mexican Women Artists' Museum (MUMA) will conduct extensive research on artistic collectives in Mexico, through exhibitions that not only question the concepts of "revolution" and centenary and bicentenary celebrations, but will also expand the vision offered by Mexican women artists living in the United States. Here, art will be presented within the topic of "citizenship," and will address the subject of violence based on the creative proposals by various Mexican collectives.
MUMA will pay tribute to videographer Pola Weiss (1947-1990) on the 20th anniversary of her death. In addition to the screening of videos by this pioneer in the genre, the Carrillo Gil Museum will hold a discussion on May 8 on Weiss's contributions and influence on current visual production, with recent examples of video and performance art by members of the Permanent Art and Gender Workshop.
Already available on the MUMA website, the "Neither Centenary nor Bicentenary, Alternative Revolutions" collective, a condensed version of the exhibition coordinated by specialist Karen Cordero will be held during this first quarter.
Originally held at the Universidad Iberoamericana by its Art Department (from October to December 2009), this alternative reflection on the personal implications of the words "revolution" and "independence" is now on display again. Within the framework of gender studies, it involves the interplay of paintings, photography, sculpture, video, installation, announcements, toys, printer matter and domestic appliances, constructing a multiple discourse that fosters reflection. The pieces cover a range of periods and generations, from Jorge González Camarena to Mónica Mayer and from David Alfaro Siqueiros to Mónica Castillo. Other artists include Daniel Lezama, Frida Hartz, Gabriela León, Ana Mendieta and photos from the collection of Ava Vargas.
During the second quarter (April to June), MUMA offers a playful, critical perspective by five Mexican female artists living and working in the United States. Under the curatorship of art history professor Mélida Buentello-Olivo (University of the Incarnate Word, in San Antonio, Texas), the exhibition displays the work of Ana Teresa Fernández, Verónica Buentello, Carla Veliz, Cristina Velázquez and Blanka Amezkua, broadening the scope of contemporary artistic creation beyond the stereotype of "Frida" that has prevailed in recent years, seeking a more complex exploration of sexuality, the body, immigration, culture, domestic work and gender.
Born in Tamaulipas, Coahuila, Michoacán and Mexico City, the artists now live in San Francisco and Palo Alto (California), San Antonio and Houston (Texas) and New York. Through mediums such as performance, painting, video and photography, they use animal organs in surrealist pieces, undertaking a spiritual quest through abstract art and using performance and comics to underline the sensual feminine condition and sexual exploitation exerted by society over many women, regardless of their social condition, ideology, religion or age.
The tribute to Pola Weiss will also be held during this period. As in 2009, this year MUMA will stage its Meeting of Women Artists in the Carrillo Gil Museum. On this occasion, the May 8 event is called "Body and Time. Remembering Pola Weiss, 20 years after her death," with a projection of works by the author, who died on May 6 1990, with commentaries by Rita Eder and Hortensia Moreno, a video art session with artists Mónica Mayer, Ale de la Puente and Paola Esquivel, and a performance coordinated by Josefina Alcázar. Sessions will be held from 11 am to 5 pm in the museum located at Revolución 1608, on the corner with Altavista, San Ángel.
In the next quarter from July to September, MUMA will hold the "Evidence" exhibition by Lorena Wolffer, in conjunction with anonymous donors and users of the Nuevo Día shelter of the Diarq Foundation IAP, with photographs by Guillermina Navarro.
To round off the last quarter of the year (October to December), MUMA will stage the "Citizens" exhibition, a multidisciplinary collective under the curatorship of Angélica Abelleyra and Lucero González, with the participation of artists Helen Escobedo, Marta Palau, Laura Anderson, Marcela Armas, María Elvira Escallón, Cata González and Klaudia Kemper, from Colombia, Chile and Mexico in the Museo del Chopo.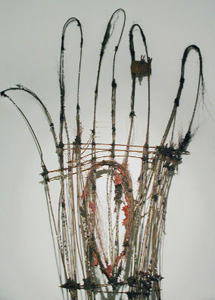 Recent Developments at MUMA
MUMA continuously updates itself, enriching its collection in each of its sections. It has recently posted the biographical information and portfolios of a dozen artists in its Gallery, such as Adriana Calatayud, Patricia Couto, María José de la Macorra, Aurora Noreña and Elvira Sarmiento. A total of 155 artists are presented in this way, and their most recent work is added regularly. The Library features in-depth research into the personality and career of videographer Pola Weiss (1947-1990), 20 years after her death. The text, "The Love Ritual of the Electric Witch," examining the creator who made her life and death a libertarian enigma, is written by Salvador Mendiola, Hortensia Moreno, María Adela Hernández, Gloria Hernández and Candy Mar.
In Video, discover the quests of artists Lucero González, Grace Quintanilla and Luna Maran in works such as "Sleeping beauties," "Milky Way" and "Jacarandas". Also present in Play! is the space created by Grace Quintanilla to bring together the proposals of various videographers, including María Ezcurra, Angélica Chío, Ale de la Puente and Katri Walker, on the capacity for fun we never lose.

Your participation in MUMA is crucial. In the Forum section you can share announcements, invitations to exhibitions and workshops that interest you, and consult the cultural activities in the main Mexican and international galleries every month. The links also provide other opportunities for meetings with collectives, web pages, online art, galleries, museums and foundations across the world.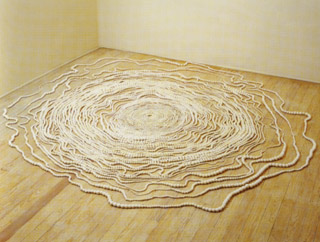 Join MUMA. Take part!
The Forum is a space devoted to exchange, which offers an open invitation to institutions, artists and the general public to submit information on cultural activities and exhibitions - of visual art in particular – which is shared in this network of analysis, reflection and debate. Also welcomed are articles on culture, feminism and other topics that encourage intelligent dialogue.
In the Exhibitions segment, in addition to browsing the images in the current collection, "Neither Centenary nor Bicentenary, Alternative Revolutions", you can visit previous exhibitions such as "Moving House: Multiple Migrations" and "The City of Women".
The Library, meanwhile, brings together diverse reflections on cultural and artistic movements, such as the writer Elena Poniatowska. The National Museum of Mexican Art has undertaken to rescue numerous forgotten artists, and Cordelia Urueta, Isabel Villaseñor, Lola Cueto, Rosa Rolanda, Leonora Carrington and Kati Horna figure among the 27 women who have contributed to the face of Mexico from 1980 to the present. MUMA's Gallery constantly expands its collection of artists working in painting, sculpture, photography, video, performance art, installations and interdisciplinary arts.
MUMA's Advisory Council is composed of Lucero González (photographer), Helen Escobedo (visual artist), Karen Cordero (art historian), Magali Lara (painter), Lorena Wolffer (visual artist), Marisa Belausteguigoitia (academic in cultural studies), Mónica Mayer (performance art), Sylvia Navarrete (art researcher and critic), Josefina Alcázar (researcher) and Angélica Abelleyra (journalist).
February 2010